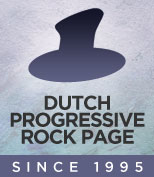 DutchProgressiveRockPage: Without being able to rely on showy performances, it is vitally important that the compositions are strong. I am happy to report that there no problems in that category. Tracks like Numb, Escape, Delirous and Erase are not only well performed, but contain melodies and hooks that are memorable.

---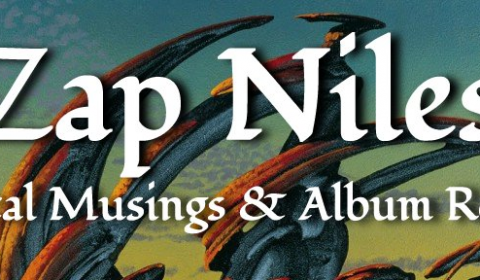 Zap Niles: A darned good sign for this album is that, the moment it finished, I started it again. Indeed, I was so intrigued by what I had heard, that I didn't hesitate to replay the album in its entirety once more (and, truth be told, I was itching to play several tracks the moment they concluded, but I forced myself to wait until the end of the "full experience," not wanting to judge the album piecemeal).
---
À certains moments, je m'imaginais écouter du Alan Parsons Project tandis qu'à d'autres instances, je pouvais apercevoir certains passages inspiré du matériel récent de Van Der Graaf Generator. Si j'ai à décrire l'album « Realitivity » en quelques mots, il s'agirait de ceux-ci : Liberté, accrocheur, simple et direct, bien présenté.
---
A twelve track album that once you hit play you just sit back and breathe it all in and let it fill your mind with its glorious big, BIG sound. The sound has that BIG 80's driving Prog rock sound which is an absolute joy to hear because I lived it and know it. They have a very distinct tone to their music and would have certainly fit being on the bill with bands like Asia and IQ, Marillion etc.
---
Progwereld:  PROJECTiON levert met "Realitivity" werkelijk een uitstekend debuutalbum af en als de vier heren dit niveau op volgende albums ook kunnen volhouden, kunnen we wel eens te maken hebben met een nieuwe ster aan het Nederlandse prog firmament.
---
Realitivity laat je nadenken over onze samenleving en of we wel op de juiste weg zijn met zijn allen. Ik ben zeer onder de indruk van de manier waarop de band dit onderwerp gestalte geeft. Projection geeft met Realitivity een mooi visitekaartje af. De muziek laat je nadenken én ze doet emotioneel iets met je. Dat is waar muziek in mijn ogen om draait.
---

Ce qui marque avant tout à l'écoute de cet album, c'est la mixité musicale développée pas le groupe, du rock progressif bien sûr, mais aussi du rock formaté FM (Running Through Time), des balades intimes (Erase), des musiciens de talent touchent à tout qui prennent plaisir à jouer ensembles, ce qui se ressent dans leurs compositions. Realitivity une incontestable réussite, un mariage heureux grâce à une alternance entre les compositions, rock, symphonique et rock progressif, un concept varié agréable à écouter !

---
STRUTTER'ZINE    (Points: 8.1 out of  10)
Numb/Overload/Escape from reality is a nice remarkable trilogy part that is basically progressive rock like a mix between Nice Beaver, For Absent Friends and Timelock. It is a real concept album, because the songs synchronise with each other from start to finish and I have to admit that it all sounds quite strong and very impressive for an independent record. The keyboardwork and guitarwork are picture perfect, just listen to the beautiful symphonic rocker Delirious, which is another highlight on the album, reminding me a lot of Vandenplas.  Conclusion is that the band has delivered a recommended debut album, which you can check out at: http://projectionband.nl/